Hotel Introduction
Jian Gold Valley Enjoy Hotel has a building area of 45,000 square meters. It is a modern five-star hotel integrating catering, guest rooms, conferences and entertainment. It has 226 luxurious guest rooms, 15 Chinese banquet rooms, 6 meeting rooms, one all-day restaurant and Cafeteria, attached music restaurant, joy lobby bar, gallery, gym and other supporting facilities are the best place for your business, negotiation, leisure and travel.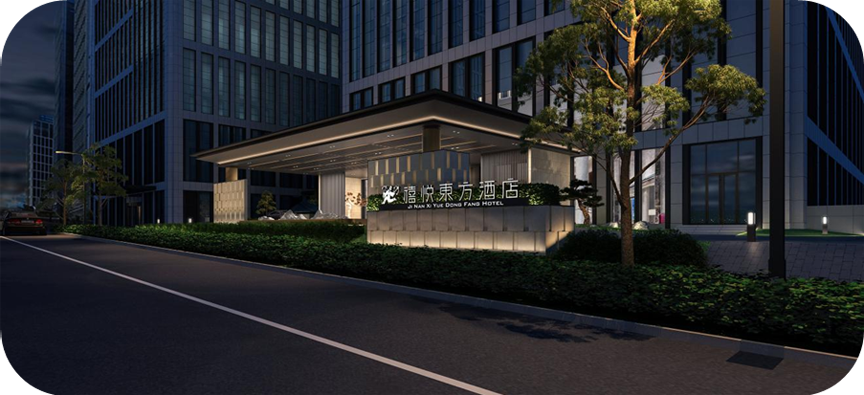 The Joy lobby bar welcomes guests in an open style, forming a contrasting relationship with the lobby, and the bamboo shadows outside the window create a garden-like artistic conception atmosphere. Meet the needs of leisure and business people to negotiate and return to user experience.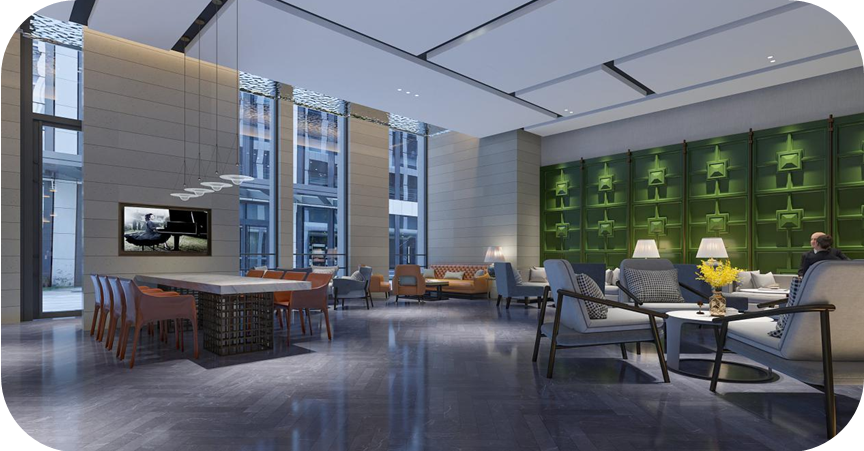 The "Gong Xi" all-day dining restaurant has Chinese-style handwriting combined with modern assembled wall art decoration, which makes people have unlimited imagination and heartbeat.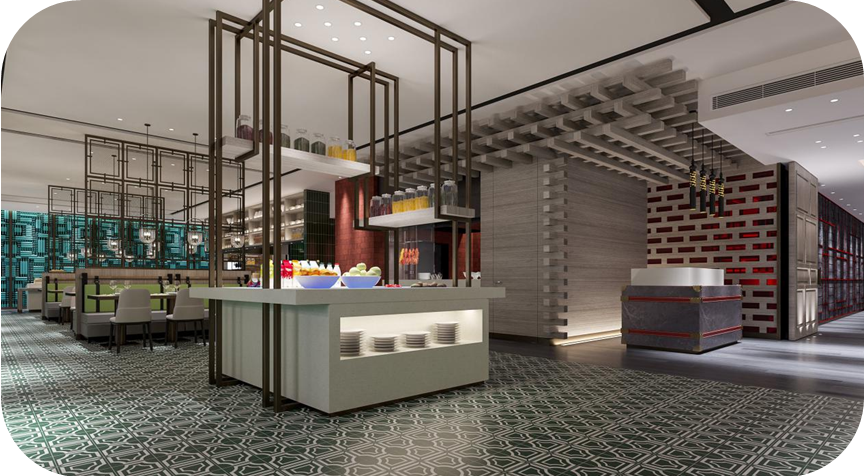 The conference center is located on the third and fifth floors. There are six multifunctional banquet halls of various styles. The decoration style adopts a modern array style. It is dedicated to the meeting to experience a rich level of experience, meets the theater model of different meetings, and creates a combination of rational thinking and perceptual art.


The "Oriental Banquet" Chinese restaurant is located on the sixth floor of the hotel. The restaurant creates a calm and elegant space and takes into account the calm and elegant temperament. The jumping red adds vitality to the space. It mainly offers Shandong cuisine, Sichuan cuisine, fresh seafood and Cantonese cuisine, allowing you to experience the ultimate A gluttonous feast will satisfy your taste buds.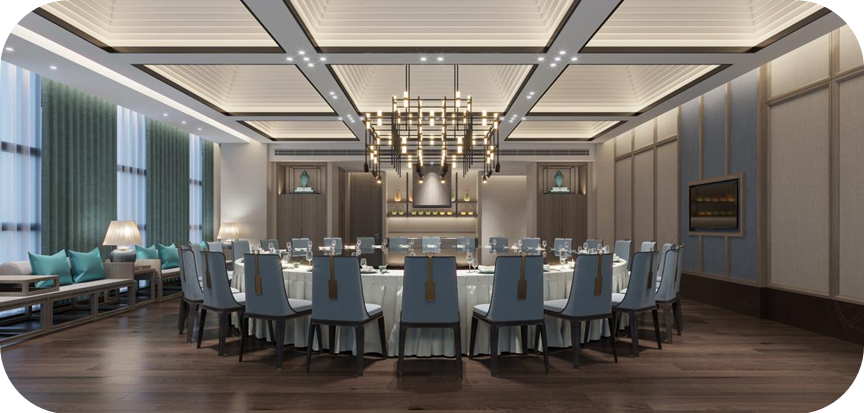 The guest rooms are mainly light gray tones, with black copper-colored lines outlined in them, injecting agility and vitality into the tranquility. A sofa that can be comfortable and relaxing, but also can work quietly, a free and unrestrained world, inspire unlimited creativity of guests.